Black Belt Mastery Academy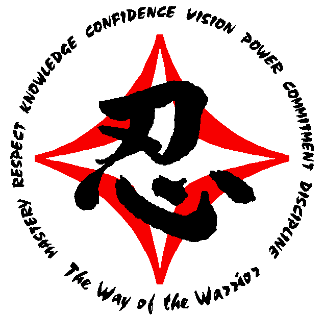 Your Best Choice For...
Sunbury Martial Arts Training










Self-Protection & Personal Development Training For Those Who Want Only THE BEST!


If you're looking for the best martial arts training available for yourself or someone in your family, you've come to the right place. The world-renowned Warrior Concepts' Black Belt Mastery Academy, formerly Miller's Martial Arts, has been the number-one choice for professional self-protection and personal development training in the Central Susquehanna Valley for over 20 years.

Lead by 12th degree Master Instructor, and Bujinkan Shihan-Shidoshi Jeffrey Miller, literally thousands of men, women, and children - everyday people just like you - have been transformed by the life-changing programs at WCI, and developed the power, confidence, and control of true leaders - people in command of their own lives!

If you live in the Sunbury, Lewisburg, Northumberland, Selinsgrove, Middleburg, Milton, Shamokin, Danville, or Watsontown areas of Pennsylvania, and you want to gain the benefits that the martial arts are well-known for, find our why Warrior Concepts means "Sunbury Martial Arts" and click on the program below that best fits your needs.




Training for Little Warriors

Professional classes for children 3 to 6 years old

Manners, discipline, coordination, and more!

WCI's unique "Stranger-Danger" program

Designed around your child's needs and primary threat

They'll LOVE IT!
>> More Info
Call 884-1118 to schedule YOUR Child's Introductory Class
Classes designed especially for school-age kids 7-12 years

Improved self-esteem, discipline, focus, and the
"Yes, I Can" attitude!

Lessons for overcoming unhealthy peer-pressure

"Bully-Buster" tactics for winning without fighting

Respect for parents, teachers, and law & order

A parent's quickest Path to Positive Change!
>> More Info
Call 884-1118 to schedule YOUR Child's Introductory Class



Mastery-Leadership for Men, Women & Teens

Proven, Time-tested and effective self-defense

Improve your health, fitness level, and stress-control

Earn your Black Belt!

Transform Yourself!

Increase your focus, concentration, and achieve your goals

Authentic Japanese Bujinkan Ninjutsu - the Art of the Ninja!

Master Your Self - Master Your Life!
>> More Info
Call 884-1118 to schedule YOUR Introductory Class



Warriorship-based Life Coaching & Personal-Development Programs

Meditation for better focus, concentration & relaxation

Achieve your goals faster than you ever thought possible

Take command of YOUR life!

Discover and express your Life Purpose and Primary Aim!

Create the life you've always dreamed of living!

Group & personal one-on-one coaching available

Do It Now!
>> More Info
Call 884-1118 to schedule YOUR Free inital Transformation